Estrada

y Asociados Site Location Services
Site Location Services for Tijuana, Baja California and México region.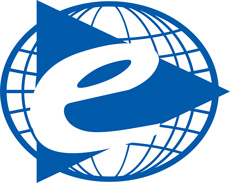 Welcome to Estrada y Asociados
Based in the greater Tijuana area, Baja California, Mexico we offer superior site location services and economic development consulting for international manufacturing firms, the Mexican Maquiladora industry and site selection consultants. As your maquiladora experts in the Mexicali, Tecate, Rosarito and Ensenada region, we specialize in on-site assistance in:
Mexico Site Selection,
Industrial Real Estate,
Maquiladora Licenses and permits (IMMEX),
Mexico Manufacturing,
Plant Setup Management,
Contract Manufacturing,
We are dedicated to assisting you in making shrewd corporate decisions regarding our region's resources, workforce, facilities, infrastructure, legalities and partnerships. If you are planning offshore Manufacturing in México and need expert advice in site relocation and eliminating red tape, Estrada y Asociados is your wisest choice for a partner.

Our manufacturing operations expertise and economic development competence will provide you with a safe, systematic start-up, in the shortest time possible. We provide you with the most current, accurate and concise information / documentation, to safely guide you through all the areas of your Mexican business start-up needs.
We enable foreign corporations to relocate with a Soft-landing Service which eases you into the Mexican cultural, legal, and manufacturing community.

Choose Estrada y Asociados today, as your Manufacturing and Economic Partner and you can rest easy knowing your firm is receiving the best advice on the market for starrting your Mexico Manufacturing project.
We offer you experienced insight on:
Don't gamble your company's future in Mexico, contact us now, for a free consultation and get your relocation project off to a great start.
Aerospace Industry
México aerospace industry statistics from 2005 to 2008 shows this manufacturing sector have had an outstanding growth in the whole

…

Read More

U.S. – MÉXICO BILATERAL AVIATION SAFETY AGREEMENT Signature In September 18, 2007 during the ICAO Assembly in Montreal, the U.S.

…

Read More

While the world's recession appears to have hit rock bottom, the Mexican aerospace industry is climbing through the economic turbulence

…

Read More
Regional Spotlights
2015 - 2016 Shelter Maquiladora Amendment On December 23, 2015, the Miscellaneous Fiscal Amendment ("Miscellaneous Law") was published in the Official

…

Read More

México Tax Reform Bill 2014 Please be advised about the Mexican Tax Reform Bill package have been approved by both

…

Read More

Fourth International Baja Aerospace Supplier Forum Tijuana, Baja Cfa. México August 11, 2013. The 4th International Baja Aerospace Supplier Forum

…

Read More
Tel +52-1-(664)188-7819
This email address is being protected from spambots. You need JavaScript enabled to view it.
Comprehensive sourcing consulting service in Mexico to US companies